Why companies in Leeds should be using balloons in their next marketing campaign
When you think of a balloon, what image do you picture in your mind? Children's parties? Christenings? Weddings perhaps? You would of course be right, balloons have special place in our hearts thanks to our childhood memories, but they can also offer so much more, especially where advertising is concerned.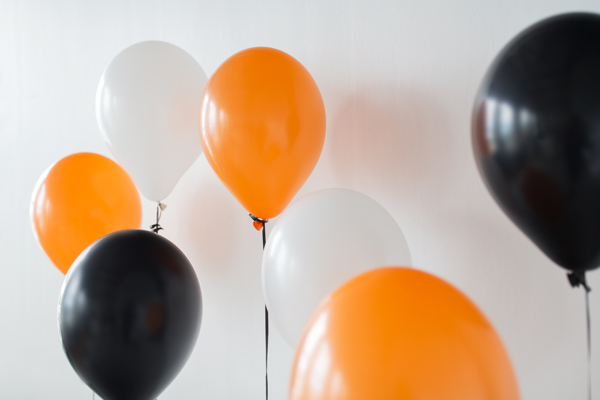 There's no escaping the fact that we live in the internet age, where websites and email marketing reign supreme. Traditional methods of direct marketing still have their place, but they are in somewhat of a decline. This provides a unique opportunity for Leeds based companies to stand out from the rest, appeal to that big kid in everyone and use balloons as a marketing tool.
How your Leeds based company can use balloons as a marketing tool
It goes without saying, balloons should be your first choice as far as branded merchandise goes. By far the most affordable, fully customisable and a ridiculous amount of choice. Consider simply printing your brand or company logo on to your balloon, perhaps a clever slogan that catches the eye to make your company stick in the public's mind.
Be playful with your marketing message, toy with the juvenility of balloons to convince your customers that you're a fun, carefree brand. Depending on what your budget is, be as simple or extravagant as you'd like because any reputable balloon company will offer coloured latex balloons to foil 3D balloons.
Other ways to use balloons in Leeds
Aside from branding your balloons or creating merchandise to be given away, balloons are eye-catching – use balloons as point of sale to draw in your customers. Balloon arches in Leeds are great way of dressing your shopfront or doorway, inviting customers in for a special event or occasion in the retail calendar.
If you're running a corporate event such as a conference, consider using balloons to dress the event. Balloon arches are a great entrance to the hallway, they can be used to dress the event either as table centres or on the backs of chairs, balloons are even used to dress a stage where the speaker would stand.
Balloon companies in Leeds
Leeds customers are lucky to have a plethora of Balloon companies and party planners right at their finger tips. When you're looking for a company, consider the services that they provide and the variety of products they offer. Do they offer delivery, will they set up and clear away after your event, do they solely offer balloons or do they offer other products such as backdrops and chair covers? Funky Muppet are one such Leeds company who pride themselves on offering a broad range of products alongside a fantastic customer service.
Last but certainly not least – have fun!
Balloons are meant to be fun and provide you with an opportunity to portray your company as just that.